Here's What Our Clients Say About Us
Mir Muzaffar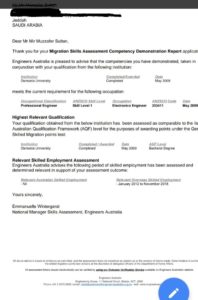 Working in Saudi with a tight schedule was difficult for me to prepare this technical report which was a mandatory requirement for my skills assessment. Glad that I found the most expert team for the CDR writing in my native place. Highly appreciate Mr. Khan's efforts for helping the ones who need this service.
Engineer Ommanuel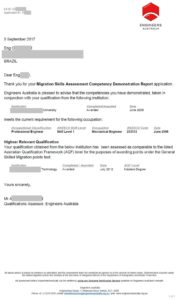 Thanks for the support for my CDR help. I needed Mechanical Engineer and I got the outcome with your help! I will recommend you guys to my friends who need this service.
Abdur Rab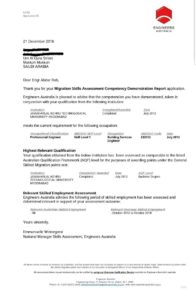 Thanks for the help in my Career Episodes. The reports delivered were amazing but I felt the price a bit higher. Would appreciate if provided more discount!
Mohammad Ali

Thank alot Khan and his team for all the efforts that he made for my skills assessment process. Highly appreciate your patience to clarify all my silly queries and concerns 😀
Syed

5-Star service
Mubashir Hussain Wani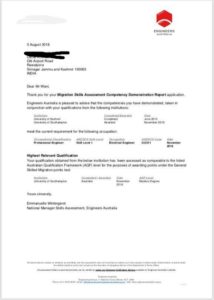 Very good service provided for those who want to write a CDR. Response to queries were also very prompt and concise.
Deepen Parikh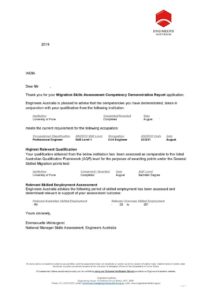 The best service provided to review my episodes as per the feedback. Addressed all the shortcomings in my CDR application like a pro!
Ismail Suhail

Excellent
Ahmed Hussain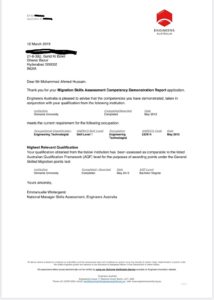 Great help provided for my nominated occupation 233914, thanks for the complete assistance.
Chenna Kesava
Extraordinary services for CDRs.. i hope u guys understand with single word " extraordinary".. this is the best services i have never ever seen in getting positive assessment result. I recommend you guys to approach this services.. they ll give the best for Australia… al de best
Narayanan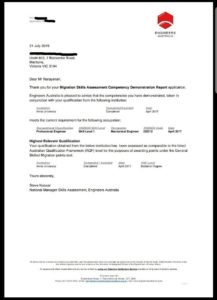 When u go with CDR Writers India, consider ur assessment positive! High level of professional help provided by expert technical writers for my Mechanical engineering, too happy for the help provided. 5-star service, highly recommend.
Abdul Akheel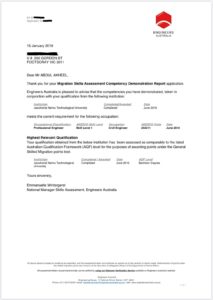 Wish I could rate this CDR writing team 7-stars! Perfect work and the great service provided, best in the market !!!
Perugu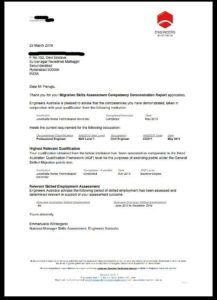 Professional assistance provided with the most expert team I can say. Start from the CDR preparation till the complete submission and positive assessment as Professional Engineer. Process was also simplified and complete guidance was provided to clear all my doubts and queries. Just seemed the price a bit higher as compared to the market, but the quality was worth it. 4.5 stars!!
Charan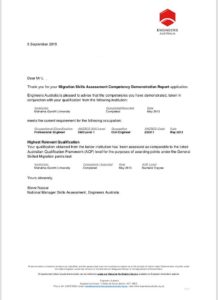 Thanks for the CDR report help.
Basnet Er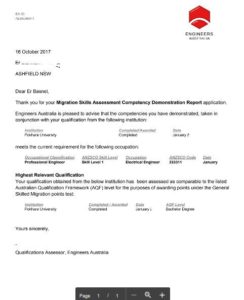 So happy to receive a successful outcome as Electrical Engineer. CDR Writers India helped me to get complete assistance start from my CDR preparation till the positive outcome.
Syed Mustafa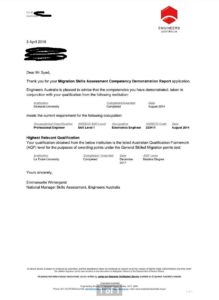 Thanks alot for the help CDR Writers India team, Got positive outcome as Professional Electronics Engineer. Keep up the good work, highly recommend this service for EA skills assessment.